Congratulations to the 2019 ANU Fellows
The ANU Fellowships in the study of role-taking is a reciprocal international fellowship that enables outstanding PhD students to conduct research on role-taking behaviors, antecedents, and outcomes.
2019 Fellowship Recipients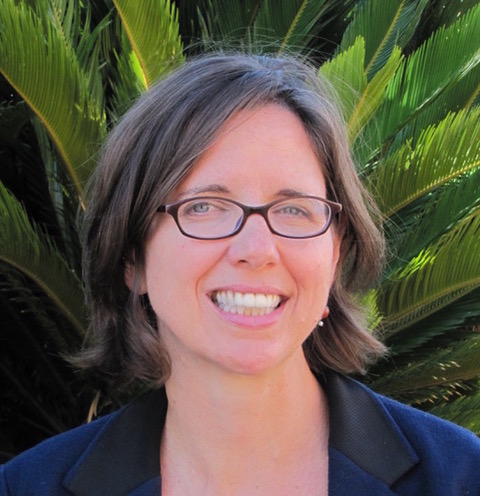 Christianne Corbett is a PhD candidate in sociology at Stanford University. Her research focuses on social psychological approaches to the study of gender in engineering and technical work environments. Prior to graduate school, Christianne worked as a researcher at the American Association of University Women, as a legislative aide on Capitol Hill, and as a mechanical design engineer. Christianne holds bachelor's degrees in aerospace engineering and government from the University of Notre Dame and a master's degree in cultural anthropology from the University of Colorado.
Fellowship Research: Christianne's research investigates the effect of role-taking on the creation of inclusive work environments by exploring the effect of colleagues' role-taking propensity on the experiences and outcomes of women in engineering. An important aspect of Christianne's research is the development of a field-based role-taking measure for corporate application.
Phoenicia Fares is a sociology doctoral candidate at the University of California, Riverside. She specializes in Social Psychology and Organizations and Institutions. Her interest in role-taking was inspired by research on social interaction, identity processes, and digital communication.
Fellowship Research: Phoenicia's research focuses on the role technology plays in social interaction and how it may facilitate or hamper role-taking dynamics between interaction partners. As technology continues to be an integral element of social interaction, how role-taking develops across different technological platforms, with differing degrees of accessible cues, must be analyzed. Phoenicia's study will address this issue by conducting an experiment in which strangers communicate with one another via technology: video calling or text messaging. A better understanding of how role-taking develops when the availability of visual and auditory cues are limited will advance theorizing on human interaction in digital a age.
Anne Groggel is a PhD candidate in Sociology from Indiana University, Bloomington. Her current and future work examines the gendered dynamics of intimate partner violence, sexual consent, judicial decision-making, and emotional labor. Anne's dissertation examines how status and role-taking affect which victims receive restraining orders, which victims choose to dismiss their orders, and the potential trauma transference to workers who assist victims.
Fellowship Research: Anne's research focuses on two related processes: 1)the effect of role-taking on judicial decision-making, 2) the emotional toll role-taking can have on individuals. Specifically, Anne's studies deal with the likelihood that violence victims will be granted a protection order and the emotional state of practitioners who are confronted with stories of violent victimization on a daily basis.
Paige Miller is a doctoral student in sociology at the University of Maryland, College Park. Throughout her studies at Maryland, Paige has held affiliations with the Group Processes Lab, Critical Race Initiative (CRI), Lab for Applied Social Science Research (LASSR), and the graduate student team for Contexts magazine. In addition to her affiliations, Paige advises local student organizations and works through issues of nonresponse and instrument development for the American Community Survey at the U.S. Census Bureau. Originally from New Orleans, Louisiana, she is especially interested in research questions that relate to culture, embodiment, and geographic identities. Her research broadly addresses the reproduction of space and place, and group dynamics on new media.
Fellowship Research: Paige's research extends her previous work on internet trolls by exploring how role-taking manifests to negative ends. Though role-taking is typically undertaken for prosocial means, the same practices may be adopted in ways that destabilize interactions or harm others. Trolls, for instance, use a range of hypersocial behaviors in order to successfully predict and elicit the desired reaction of their targets. Paige's fellowship research investigates the conditions under which deviant modes of role-taking arise by studying the interaction strategies of internet trolls.